As we wrap up #StemCellMonth here at Americans for Cures, I want to say something important: thank you.
Your statements, testimonials, and videos telling of your hope for stem cell research inspired the entire California stem cell program to continue in our shared fight for cures. From patient activism to biological research to lobbying our governments, there are so many ways we can support stem cell research in California and across the nation – we must continue our efforts for awareness well beyond this Stem Cell Month.
What follows is a "State of our Stem Cell Union" – a quick look at four chronic illnesses and injuries in which stem cell research has driven advancement this year. We all have a role in building California's community of research, treatment, and cures. From all of us at AFC, thank you for using yours.
---
Bubble Baby Disease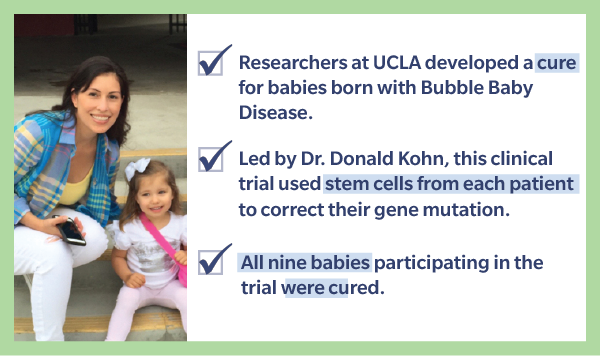 Read more about Dr. Kohn's research here: https://bit.ly/2y4EYbH
---
Sickle Cell Disease
See the next steps for this exciting clinical trial here: https://bit.ly/2fSPRWX
---
Breast Cancer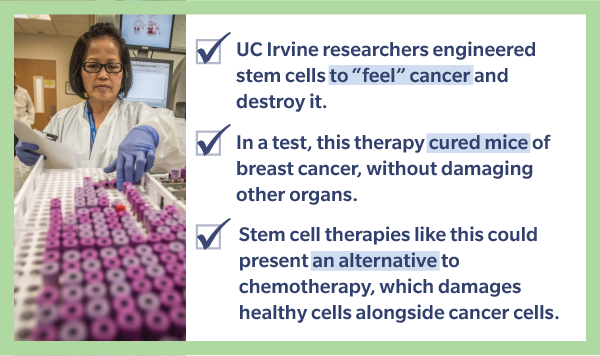 Learn more about UC Irvine's work here: https://bit.ly/2eRaPFO
---
Spinal Cord Injury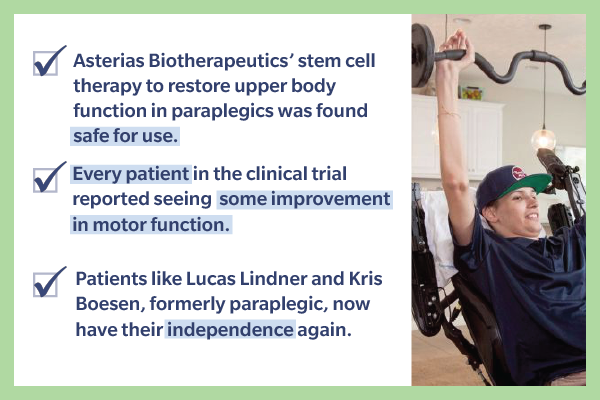 Learn more about this exciting clinical trial here: https://bit.ly/2jxgtwL